Check out the whole Building Doctors team!
We have some of the best employees in the business.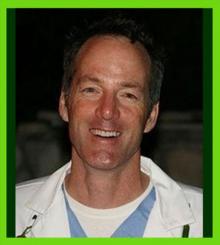 Dan
Thomsen
Dan Thomsen, president and founder of Building Doctors, Inc., is a lifelong environmentalist, which started in the Boy Scouts, where he achieved the rank of Eagle Scout. Dan received a Bachelor of Science from the College of Agriculture and Forestry at West Virginia University and a Master of Science from the School of Forestry at North Carolina State University. He is a member, verified contractor and instructor with the California Building Performance Contractors Association (CBPCA) (now called Efficiency First California), on the Board of Directors of Efficiency First CA (formerly known as CBPCA) and the current Chairman of the Board,  a certified Building Analyst and Envelope Professional (ID# 5008113) with the Building Performance Institute (BPI), a certified Green Building Professional with Build It Green, EPA Certified Lead Renovator and a founding member of Efficiency First, a National, not-for-profit trade association for the home performance workforce dedicated to increasing the efficiency of homes (where retired from the Board of Directors after six years. Currently, he is the Chair of the Southern California Chapter and formerly the National Membership Chair and on the marketing committee. Dan is also certified through California Home Energy Efficiency Rating Services (CHEERS) ID #CCN82918240 as an existing home rater and specializes in Energy Efficient Mortgages (EEM's). Dan has completed the course with The Infrared Training Center for Infrared imaging for home inspectors, energy audits, and disaster restoration contractors. He has received a certificate of appreciation from The City of Los Angeles for his volunteer work with planting drought-tolerant gardens and has an active Real Estate license.
Dan has made multiple trips to Washington DC lobbying for Clean Energy and pushing for Energy Efficiency standards and homeowner rebates with the Congress and the Senate as well as a meeting at the White House with Energy Secretary Chu and Commerce Secretary Locke. On a State level, Dan is part of the California leadership group for Home Performance Contractors, has represented the leading Home Performance Contractors at meetings with the California Energy Commission.  Dan created and hosted a bi-monthly meeting with administrators for the Gas Company, Southern California Edison, LA County and participating contractors from the Energy Upgrade CA program. Dan is also part of the Contractor Leadership Council that helps make the Energy Upgrade CA program work more efficiently through beta testing new programs.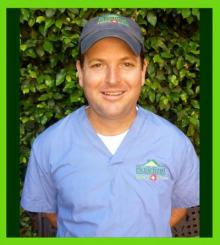 Scott
Hudson
Senior BPI Building Analyst
Scott Hudson is a third generation Californian, born and raised in the Hancock Park area just south of Hollywood.  He attended Los Angeles Loyola High School and the University of Southern California, where he obtained a Bachelor of Arts degree in English.  After graduation, Scott worked at the FOX Channels Group in West L.A. in their affiliate sales division.  
Having spent his entire life in Los Angeles, Scott packed his bags in 2000 and headed to Atlanta, Georgia, where he was introduced to residential and multi-family housing construction by his brother-in-law, a local building contractor.  Soon thereafter, Scott obtained a license to adjust insurance claims on behalf of homeowners that suffer the catastrophic loss to their dwelling from fire, water or natural disaster.  As a public adjuster, Scott was hired by homeowners to represent them against their insurance company and insurance adjuster in order to obtain the best possible settlement on their behalf.  When Hurricane Katrina struck in 2005, Scott answered the call and spent over six months in New Orleans and the Mississippi Gulf Coast, fighting for the rights of homeowners whose livelihoods had been literally swept away.
Scott moved back to Southern California in 2008 to be near the woman he would marry three years later.  Back in Los Angeles, he was amazed at the progress of green construction locally and the commitment the state, counties and local utilities were making to incentivize home energy upgrades and efficiency.  Scott took a job with a local residential energy upgrade contractor, where he trained in-house and earned his BPI Building Analyst certification.  Scott is currently the senior BPI Building Analyst at Building Doctors, where he performs comprehensive residential home energy audits.
Scott's hobbies include hiking, history, Shakespeare, old movies, local sports, jazz, blues and classic rock.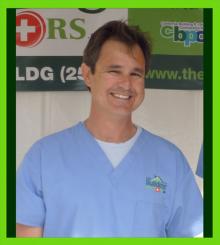 Mark
Hensley
BPI Building Analyst and Green Point Rater
Mark Hensley is a fourth generation Californian, born and raised in the West LA area. Mark has enjoyed the outdoors for as long as he can remember taking his first solo backpacking trip to the Sierras at thirteen and shortly thereafter a solo adventure through Europe for the summer. As a father of two, Mark is an avid mountain biker and backpacker that is dedicated to sharing his passion for the outdoors to his kids.
Mark studied Business Management and Geology at Santa Monica College as well as Sound Engineering at Sound Master School of Recording Arts. He spent the 80's in the music industry recording and touring with rock bands.
The 90's found Mark as a founding member and Vice President of Operations and Research & Development of Cool Zone Products and Promotions in San Diego. Mark was responsible for the design and implementation of Cool Zone's sideline cooling systems for NFL & NCAA football. He created patented cooling systems for outdoor and industrial settings for clients such as; The Coca-Cola Company, ALCOA, General Motors and Kaiser Steel and he holds three U.S. and Foreign Patents for the technologies used. Mark managed over 30 representative organizations for the domestic and international industrial sales division. Non-industrial projects included creating custom cooling systems for the 1994 World Cup Soccer, the 1996 Atlanta Olympic Games (ACOG) and Six Flag Theme parks across the country.
Mark and his wife Anna returned to Los Angeles and he began his next career in the Home Remodeling business working as a Construction Coordinator for a high-end remodeling contractor and new home builder. He utilized his management and building skills on difficult projects including hillside builds, retaining walls and building basements under existing homes. Mark holds a General Contractor B License. Mark has studied Photovoltaic Design and Installation as well as Energy Efficiency. The desire to be involved with an industry that helps the environment as well as his neighbors resonated with  Mark.  He is a Building Performance Institute (BPI) certified Building Analyst and is a Green Point Rater with Build It Green.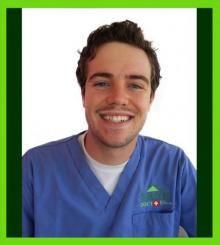 Alex
Brachfeld
Born and raised in Denver, Colorado, Alex is a recent graduate of UCLA with a Bachelor's Degree in Geography.  He is very interested in real estate, sustainable development, and urban planning.  He grew up with a mother who works in residential real estate and a father who has been an energy efficiency contractor for existing homes since the 1970s.  Alex writes "I have always been aware of the values, importance, and ideals of the home performance contracting industry."  
Through his studies in the UCLA Geography Department, he has learned to think spatially and consider the big picture when approaching topics and projects. Specifically, at Building Doctors he feels as though every customer that we help improve their home both in terms of comfort, and energy efficiency, is a step toward a better world.
In his free time, Alex enjoys the outdoors, checking out classic car shows and playing sports with his friends.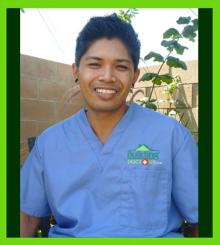 Eugene
Rivera
Home Performance Specialist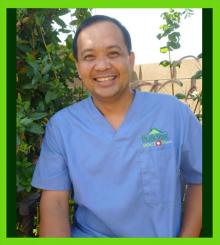 Jun-Jun
Malasig
Home Performance Specialist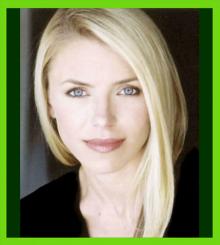 Andrea
Robinson
Sustainability Specialist
Andrea Robinson is our Sustainability Specialist. In 2007 and 2008, Andrea served as the first-ever Director of Sustainability & Greening for the 2008 Democratic National Convention held in Denver, Colorado. Andrea was responsible for designing, managing, implementing, measuring and messaging the comprehensive sustainability efforts and carbon footprint for the Convention.
In 2007, Robinson managed the greening of the New York, Shanghai and Johannesburg venues for Vice-President Al Gore's Live Earth concerts for a Climate in Crisis. Andrea acted as Live Earth's International NGO Liaison: single-handedly building and managing relationships with over 650 non-governmental, intergovernmental and civil society organizations around the world. Using her experience working for environmental groups such as the Sierra Club, Andrea joined these international grassroots organizations together in an unprecedented collaboration towards solving the global climate crisis. Andrea was also a contributing author to the "Live Earth Greening Guidelines" and the "Live Earth Green Artists Handbook."
Over the course of her more than two decades in the environmental field, Andrea has championed renewable energy and energy efficiency policy, conservation and land use issues, endangered species and habitat protection, and created numerous waste diversion and resource recovery programs. She has contributed her time and expertise to The Clinton Global Initiative, The Producers Guild of America, Maria Shriver's Women's Conference and the environmental campaigns of Obama/ Biden, Kerry/ Edwards, Gore/ Lieberman and Representative Jerry McNerney (CA). In 2006, she worked with Madeline Albright on environmental messaging for Proposition 87, California's alternative energy initiative. She has consulted with John Picard on corporate sustainability and green building projects, and is currently collaborating with environmental pioneers Paul Hawken and Janine Benyus at the Biomimicry Ventures Group.
She received her degree in Environmental Science from University of California at Santa Barbara with an honors thesis on Biodiversity and the United Nations Earth Summit.
For more information about Andrea Robinson please go to: www.arcsustainability.com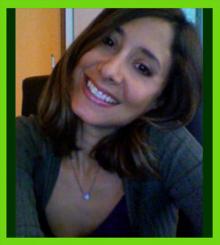 Lauren
Alpert
Website/Graphic Consultant
Lauren Alpert is a Los Angeles-based art director/graphic designer with over 14 years experience designing everything from print ads, press kits and pole banners to websites, logos and invites.
A Connecticut native, Lauren studied at Boston University before moving to the fast-paced advertising-world of New York City, where she created ads for The Budget Gourmet, KFC, The U.S. Postal Service, Pam Cooking Spray and Chef Boyardee. After a brief stint in the big apple, Lauren was off to the city of angels, where she has worked with clients such as ABC Family Channel, ABC Kids, Beverly Hills and Buena Park Chamber of Commerce, Fox Kids Network, Knott's Berry Farm, Bill Maher, McDonald's, Mighty Morphin Power Rangers, Nestle USA, NFL Network, Paul Mitchell Systems, Inc, Saban Entertainment, Soak City WaterParks, The Wayne Brady Show and Vanguard Telecom, Inc.
To see some of her work, visit: www.laurenalpert.com
Please take a moment and view our website on the next few pages and feel free to use our site as a resource for information and support for making important decisions about your home.