There are three types of heating that work well in the temperate Southern California climate zone:
High Efficiency Natural Gas Furnaces
We install condensing gas furnace models with the highest efficiency ratings (92% AFUE or greater).  Instead of a constant pilot, many models include a hot surface igniter and a microprocessor that automatically adjusts furnace output and blower speed for optimum efficiency based on thermostat information.  These variable speed systems not only save natural gas but also dramatically cut electrical consumption.
 
Heat Pumps
A heat pump is a 2-in-1-furnace/air conditioner and therefore serves as an excellent choice when taking into account furnace efficiency. A Los Angeles heat pump will operate as a furnace when it is cold, and an air conditioner in the summer when it is warmer. This is possible by a valve that can be switched to the proper mode based on the temperature outside and allows freon to flow both ways in the system, depending on the outside temperature. In the summer, the heat pump will remove excess heat from within the house. This process is simply reversed during the winter. Heat is taken from the outside air and transferred into the house—creating a consistently comfortable temperature. Because of the manner in which heat pumps work, they are generally recommended for temperate climates that rarely drop below 10 degrees Fahrenheit, which is a perfect fit for our southern California climate. They are actually 200% to 300% more efficient than gas furnaces. When you combine all electric heat pumps with the production of electricity from solar PV your heating and cooling bills can be reduced to little to nothing.
How a Los Angeles heat pump works: A heat pump pulls warmth from the surrounding air (even if the air is cool). A heat pump basically works like a refrigerator or air conditioner running in reverse. It does this by using a heat transfer fluid. called a "refrigerant", to transfer heat from the surrounding air into the tank of water. In a sealed tube, the heat pump first evaporates the refrigerant to absorb heat from the air then compresses and condenses the refrigerant to release the heat through condenser coils to the water in a storage tank."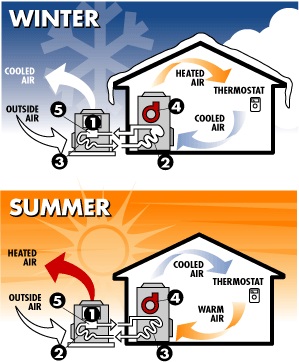 Combined Hydronic Systems
In many situations, it is possible to combine domestic hot water production with heating and eliminate the furnace altogether. A hot water coil within the air handler of a Combined Hydronic System allows for heat exchange while the blower pushes conditioned air into a ducted system. These systems are ideal for small load applications and can be paired with tankless systems, solar thermal arrays, or standard storage hot water tanks. They are extremley quiet, very reliable with only five moving parts and you can remove the worries of the by product of combustion (carbon monoxide and flames) when the water heater is placed outside.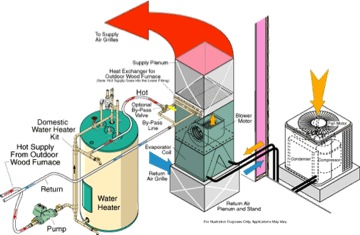 A properly sized heater will reduce run-time cycling and increase comfort and efficiency.  The only way to truly size a heating system correctly is to have an energy load calculation performed on your home.  This calculation factors in, among other things, the size of your home, type and quantity of insulation and windows, and the average climate in your area.  The bottom line is that an oversized HVAC system is an energy waste.
In order to meet today's strict energy guidelines, the proper design and installation of a new HVAC system require complex engineering software to ensure the proper system size, efficient operation and the ability to provide uniform comfort throughout your home. The proper sizing of a heating system has been a code requirement in California through manual J  calculations. Sadly, it is rarely enforced. You don't want an oversized system in your home.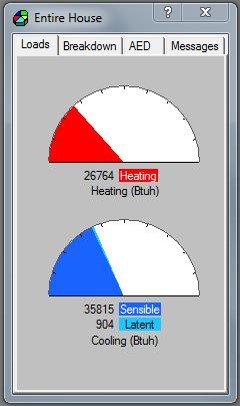 Building Doctors does it on every job that we do and you should demand it if you use a different company. After the installation is complete, we test the entire system to make sure it is performing as engineered.
Duct Design and Installation:
The duct design and layout is crucial to the performance of your new HVAC system. The next part of the Manual J is D and S. This allows us to determine the heating and cooling load in each and every room in your home. 
RING 4 Club
Building Doctors has reached a new threshold in heating, ventilation and air conditioning (HVAC) installation quality.  In several of our recent HVAC installations, an "un-measurable" (or zero) duct leakage rate was recorded.  
This achievement has allowed Building Doctors to be the first Southern CA members in the Ring4Club.com, an exclusive group of advanced HVAC installers that go above and beyond code requirements.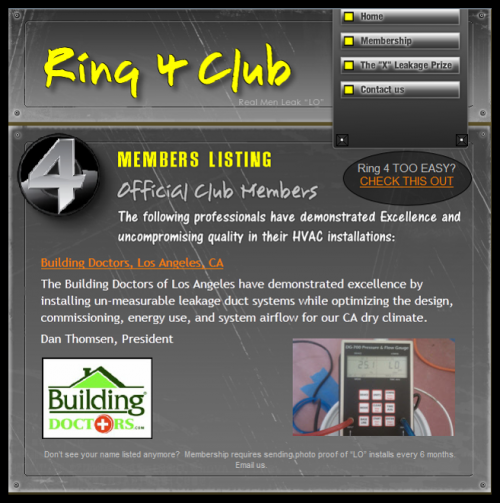 As a courtesy to our customers, we provide space heaters for your home so you can comfortably stay in your home during the construction stage. We provide them during the time we have removed your old heating system and your new system has been installed and commissioned.  
 For more information about Heat Pumps in Los Angeles, call Building Doctors at (323) 646-2534 or contact us today!