Multi Family Building Upgrade Opportunities
Over 30% of the U.S. population lives in multifamily buildings. Yet when we talk about possible energy efficiency improvements in the residential sector, we seldom think of opportunities outside of single-family homes, and almost never consider technologies that  may be applicable for multifamily buildings too.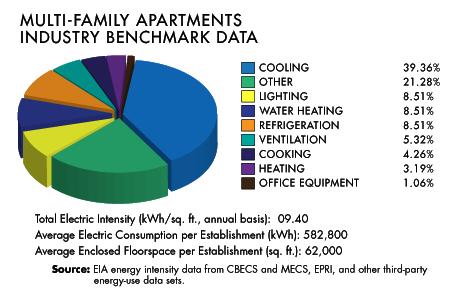 Building Doctors Multi Family Energy Audits
Our "Multi Family Building Performance Audit" applies building science principals and the latest diagnostic equipment to help us quantify and measure the heat transfer rate, air flow and pressure differences of your building. Then we create a specific treatment plan that will increase your building's energy efficiency, occupants comfort level, lower your utility bills, reduce your carbon footprint, improve the indoor air quality, and extend your structure's durability.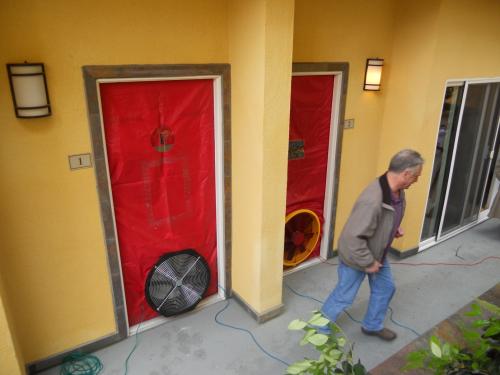 Multi Family Contracting With Building Doctors
As the leading Multi Family Performance contractor in the Los Angeles area, Building Doctors ensures that "Best Practices" protocols are always adhered to during installation of your selected upgrade retrofits. Upon completion of the retrofitting work, we perform the diagnostic tests again, comparing them to the test-in results so we can document the improvements we have made.
Advantages of Multi Family Upgrades
§  Efficiency Supports Profitability (return on investment)
§  Huge Savings Potential a Win/Win (utility & owner)
§  Tenant Retention (affordable, comfortable, lower cost)
§  Lower Operating Costs Increased Building Appreciation
§  Financial Returns for Income-producing Building Owner

Multi Family EUC Program
The Energy Upgrade California Multifamily Program in Los Angeles County, also known as the "Los Angeles County Multifamily Whole Building Pilot Program," offers multi-family property owners valuable resources to support energy and green upgrades to your multifamily properties, including technical and financial assistance.
Multi Family Efficiency Upgrade Process
§  Interview Building Owner / Supervisor
§  Documentation Preparation / Form Submittals
§  Site Visit / Diagnostic Testing / Data Collection
§  Energy Modeling / Reporting / Incentive Estimate
§  Contractor Estimates on Upgrade Improvements
§  Contractor(s) Complete Upgrade Installations
§  Post Work Diagnostic Testing and Inspections
Lighting and Electrical Evaluation
§  Lighting Evaluation / Retrofit or Replace
§  Color Rendering Index / Lumens per sq ft
§  Ballast Type(s)  / Efficacy (efficiency)
§  Controls (switching) / Metering (energy use)
§  HVAC System(s) / Pumps & Motors
§  Elevators / Washers & Dryers / Plug Loads / Refrigerators
Space & Water Heating / Cooling Evaluation
§  Combustion Safety Tests / Retrofit or Replace
§  Carbon Monoxide Tests / Efficiency Testing
§  Fuel Type / Gas Leakage Testing
§  Proper installation / Combustion Safety Tests
§  Retrofit or Replace  / Carbon Monoxide Tests
§  Efficiency Testing  / Fuel Type
§  Gas Leakage Testing / Proper installation