The Los Angeles County Residential Property Assessed Clean Energy (PACE) Program enables homeowners to install energy efficiency, renewable energy and water-saving improvements to their properties without putting any money down! Under PACE, homeowners may work with one of two County-approved program administrators, CaliforniaFirst and HERO, to finance these home improvements.
A unique financing tool, PACE allows LA County to issue a bond to a lender, which secures funding for the installation of energy and water efficiency, and renewable energy projects that are permanently fixed to the property. Homeowners then repay financing annually through an assessment on their property tax bill.
PACE financing enhances home values, lowers homeowners' energy bills, reduces greenhouse gas emissions and creates green jobs.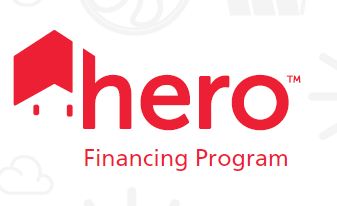 Property owners in many cities in California can now finance energy improvements with the HERO Program. Over 150,000 energy and water efficient products and renewable energy systems are eligible for HERO Financing.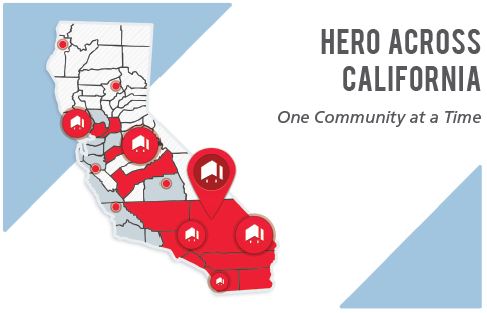 5, 10, 15, or 20 Year Terms Available
Longer terms can lower payments
Transferable Upon Sale (in most cases). The benefit of being able to pass the balance on to a new property owner takes the investment risk out of installing energy efficient products that can typically be more expensive
Energy efficient improvements can increase your property value
Finance Up to 15% of Property Value; $5,000 minimum financing amount
100% of Installed Costs Financed
$0 Down Option
Payments are Made Along With Property Taxes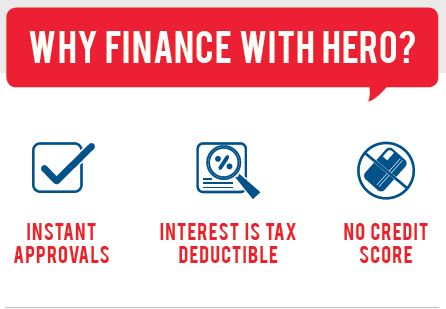 FAQ
How is the HERO Program different from other forms of financing?
HERO offers property owners the benefit of energy efficient products for a low monthly cost and the interest on the financing is tax deductible. Additionally, if the property is sold before the HERO Financing is paid in full, the remaining
payments can likely be transfered to a new property owner.
How is the government involved?
HERO is provided through a public/private partnership with local governments. HERO provides all of the infrastructure and funding to support the Program and payments are then collected along with your property taxes.
Who can apply for the HERO program?
HERO is available to property owners in many local communities. Check to see if your property is eligible online at heroprogram.com.
What are the eligibility requirements?
You must be current on property taxes for the last 12 months and not late more than once over the prior 3 years. You must be current on your mortgage for the last 12 months and no bankruptcies for the past 7 years. No involuntary
liens and you must have a minimum of 10% equity in the property.
Is there a minimum or maximum financing cost?
We require $5,000 minimum financing, up to a maximum of 15% of your property's value.
What products and services are available?`
HERO is available for a wide array of home energy products. Typical projects that would be covered include: solar photovoltaic (PV) systems; air conditioning and heating (HVAC); water heaters; cool roof systems; windows, skylights, and doors; air sealing and weatherization; insulation; pool equipment; indoor energy efficient light fixtures; and water efficiency measures. To explore more than 150,000 approved products, go to heroprogram.com.