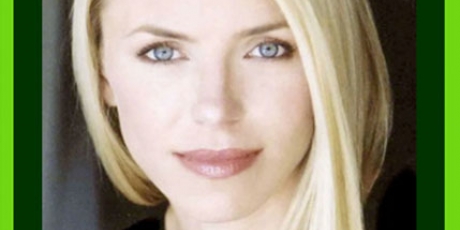 Sustainability Specialist
Andrea Robinson is our Sustainability Specialist. In 2007 and 2008, Andrea served as the first-ever Director of Sustainability & Greening for the 2008 Democratic National Convention held in Denver, Colorado. Andrea was responsible for designing, managing, implementing, measuring and messaging the comprehensive sustainability efforts and carbon footprint for the Convention.
In 2007, Robinson managed the greening of the New York, Shanghai and Johannesburg venues for Vice-President Al Gore's Live Earth concerts for a Climate in Crisis. Andrea acted as Live Earth's International NGO Liaison: single-handedly building and managing relationships with over 650 non-governmental, intergovernmental and civil society organizations around the world. Using her experience working for environmental groups such as the Sierra Club, Andrea joined these international grassroots organizations together in an unprecedented collaboration towards solving the global climate crisis. Andrea was also a contributing author to the "Live Earth Greening Guidelines" and the "Live Earth Green Artists Handbook."
Over the course of her more than two decades in the environmental field, Andrea has championed renewable energy and energy efficiency policy, conservation and land use issues, endangered species and habitat protection, and created numerous waste diversion and resource recovery programs. She has contributed her time and expertise to The Clinton Global Initiative, The Producers Guild of America, Maria Shriver's Women's Conference and the environmental campaigns of Obama/ Biden, Kerry/ Edwards, Gore/ Lieberman and Representative Jerry McNerney (CA). In 2006, she worked with Madeline Albright on environmental messaging for Proposition 87, California's alternative energy initiative. She has consulted with John Picard on corporate sustainability and green building projects, and is currently collaborating with environmental pioneers Paul Hawken and Janine Benyus at the Biomimicry Ventures Group.
She received her degree in Environmental Science from University of California at Santa Barbara with an honors thesis on Biodiversity and the United Nations Earth Summit.
For more information about Andrea Robinson please go to: www.arcsustainability.com