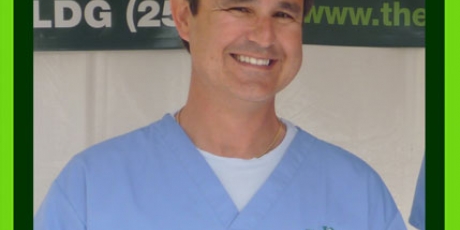 BPI Building Analyst and Green Point Rater
Mark Hensley is a fourth generation Californian, born and raised in the West LA area. Mark has enjoyed the outdoors for as long as he can remember taking his first solo backpacking trip to the Sierras at thirteen and shortly thereafter a solo adventure through Europe for the summer. As a father of two, Mark is an avid mountain biker and backpacker that is dedicated to sharing his passion for the outdoors to his kids.
Mark studied Business Management and Geology at Santa Monica College as well as Sound Engineering at Sound Master School of Recording Arts. He spent the 80's in the music industry recording and touring with rock bands.
The 90's found Mark as a founding member and Vice President of Operations and Research & Development of Cool Zone Products and Promotions in San Diego. Mark was responsible for the design and implementation of Cool Zone's sideline cooling systems for NFL & NCAA football. He created patented cooling systems for outdoor and industrial settings for clients such as; The Coca-Cola Company, ALCOA, General Motors and Kaiser Steel and he holds three U.S. and Foreign Patents for the technologies used. Mark managed over 30 representative organizations for the domestic and international industrial sales division. Non-industrial projects included creating custom cooling systems for the 1994 World Cup Soccer, the 1996 Atlanta Olympic Games (ACOG) and Six Flag Theme parks across the country.
Mark and his wife Anna returned to Los Angeles and he began his next career in the Home Remodeling business working as a Construction Coordinator for a high-end remodeling contractor and new home builder. He utilized his management and building skills on difficult projects including hillside builds, retaining walls and building basements under existing homes. Mark holds a General Contractor B License. Mark has studied Photovoltaic Design and Installation as well as Energy Efficiency. The desire to be involved with an industry that helps the environment as well as his neighbors resonated with  Mark.  He is a Building Performance Institute (BPI) certified Building Analyst and is a Green Point Rater with Build It Green.